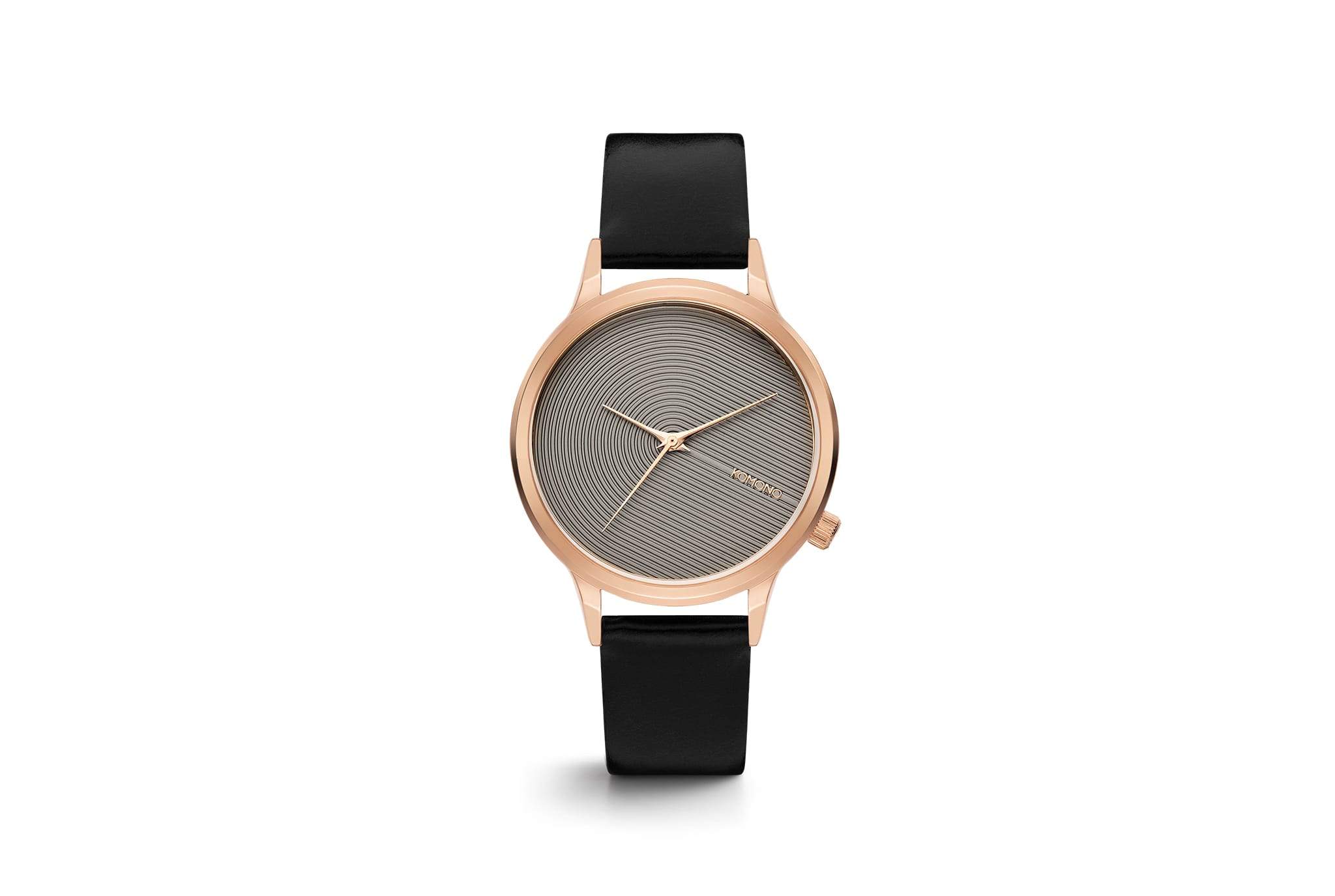 Komono Lexi Deco Black Rose a minimalist women's watch at a minimalist price. Wear your Lexi Cutout fun, flirty or fashionable – whatever style you choose is just right.
Japanese Quartz Movement — Glossy Metal Case — Stainless Steel Back — Case Water Resistant 3atm — Genuine Leather Wristband — Ø 36 mm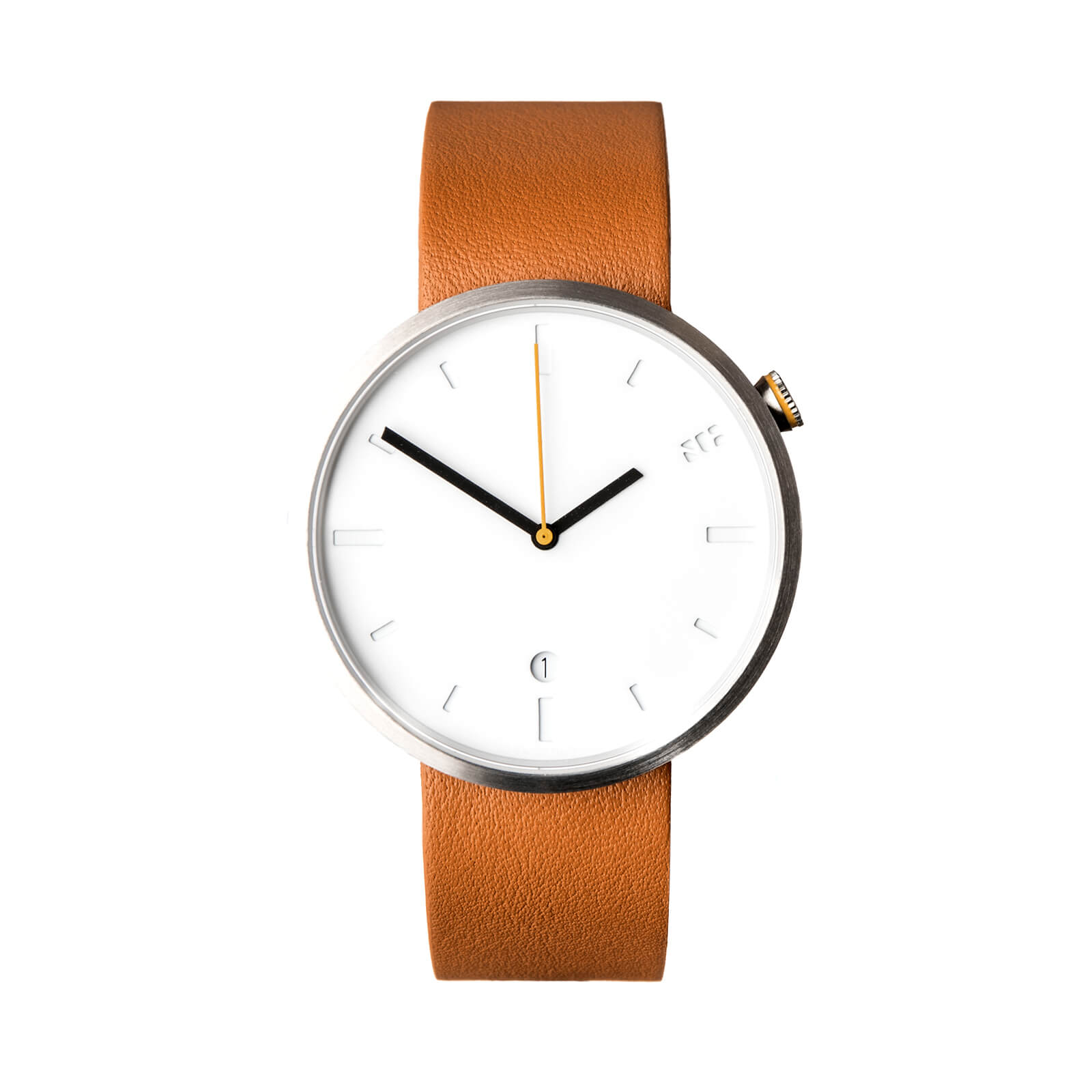 NUB Alloy Tan – Brushed Steel with Tan Italian Calf Leather Strap
The N1 collection is the first line of watches created by NUB. The watch is made to last in both style and durability with Swiss precision and British engineering.
The minimalistic design will keep the watch feeling stylish, modern, and contemporary for years to come. Its features include: Scratch-resistant sapphire crystal lens, Gold-plated, 5-jeweled, Swiss Ronda 7 series movement, High-grade brushed stainless steel case, Screw-down back, for 50M water resistance.
All NUB watches are made and carefully assembled in Switzerland. The term 'Swiss-made' doesn't just refer to a watch's place of origin, but a mark of quality and craftsmanship. That's why we're proud that NUB watches are truly Swiss-made.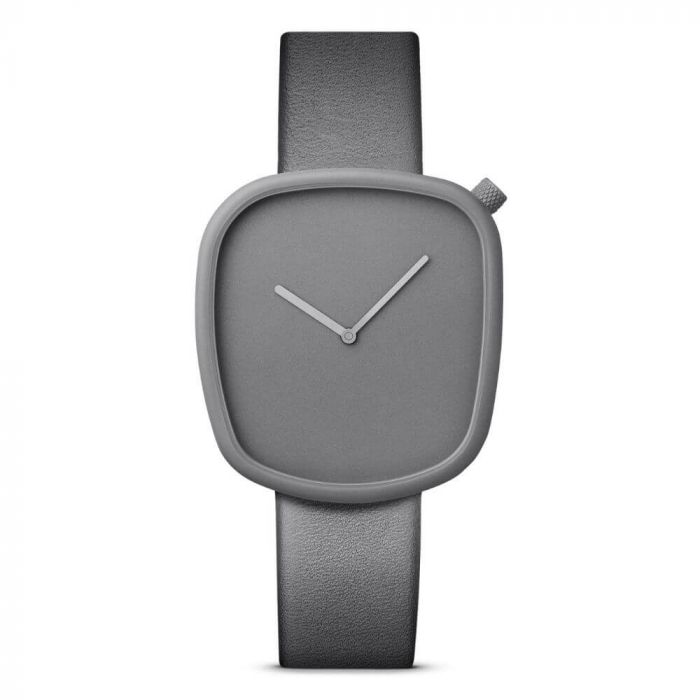 The Bulbul Pebble 04 watch is one of the 10 Danish designed models of Bulbul's Pebble range. This minimalistic Scandinavian watch is the first model brought to you from Bulbul watches. They have used only the most robust and expensive materials to construct this work of art.Infused with modern design and material endurance, the Bulbul Pebble 04 holds a Swiss-made, 14K gold-plated movement, providing ten years of battery life. Designed by Danish, creative supergroup, KiBiSi, the Pebble has a unique case shape distinguishing it from all other minimalistic watches available.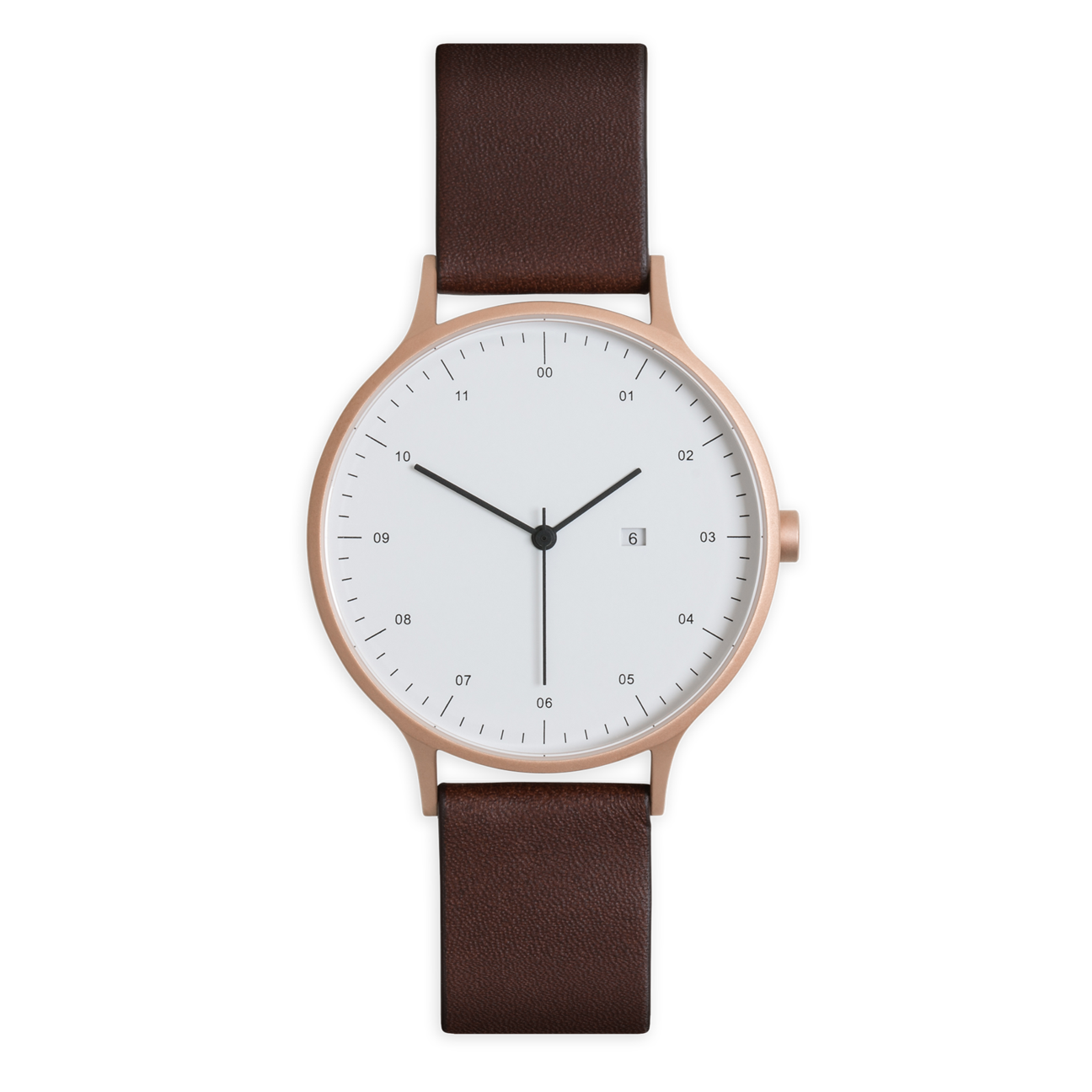 Instrmnt 01-B features a sandblasted rose gold casing and high quality brown leather strap manufactured in Germany.
Each of our watches are designed with care in our Glasgow studio. They take inspiration from the industrial design of the mid 20th century and our own personal desire for a watch that paired high quality Swiss components with simple, utilitarian design.
Under The Sea Eco Friendly Blue & Silver Watch
For our take on an ocean-inspired print, we've taken our signature blooms and reimagined them in soft, swirling textures with little shell details. With contrasting rose gold markers against the deep blue 38mm Big dial, this piece is something to be treasured. We've finished the design with an eco-friendly Deep Sea Blue strap for even more natural beauty.