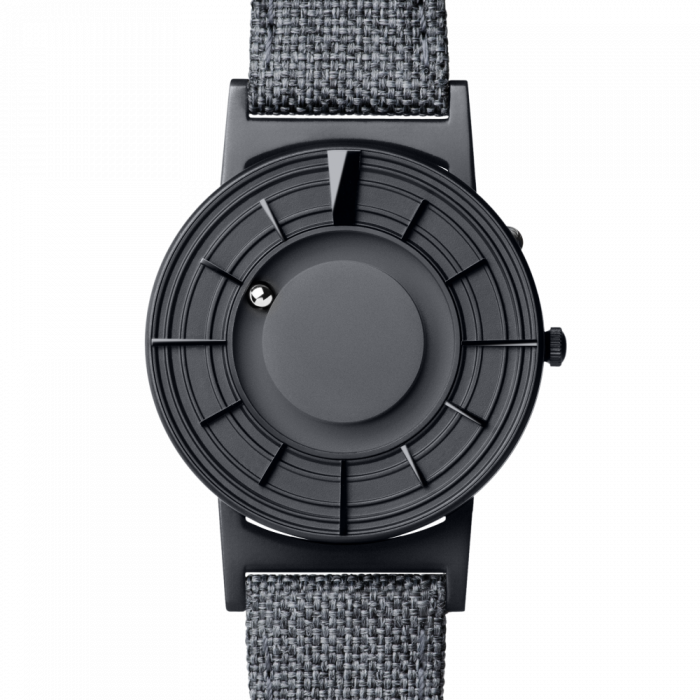 Eone's Bradley Edge Black watch is engineered with highly durable materials. It is composed of a Stainless steel case and Ceramic face attached to a strong and durable dyed canvas with Italian leather reverse strap.
Eone's Bradley watches presents embossed markers enabling you to feel the time just by touch – it is composed of raised hour markers with concentric circles radiating from the center. To know what time it is, Eone's Bradley Edge Black watch features 2 magnetised ball bearings. Each of them travel around the watch in independent and recessed tracks. The outside ball bearing is for hours and the one on the watch face is for minutes. Eone's Bradley Edge Black is not only a functional watch but a highly aesthetic one too.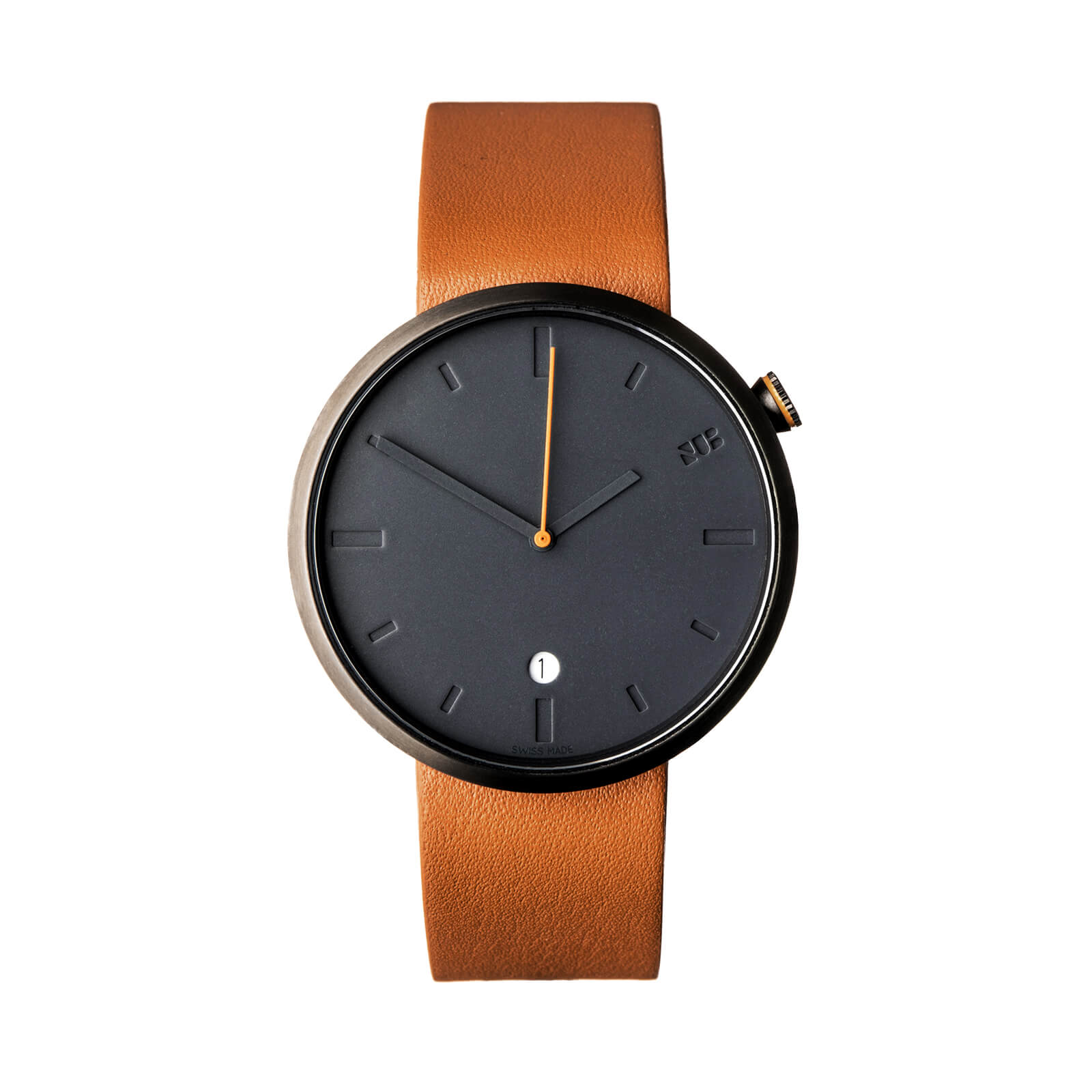 NUB Graphite Tan – Brushed Grey Steel with Tan Italian Calf Leather Strap
The N1 collection is the first line of watches created by NUB. The watch is made to last in both style and durability with Swiss precision and British engineering.
The minimalistic design will keep the watch feeling stylish, modern, and contemporary for years to come. Its features include: Scratch-resistant sapphire crystal lens, Gold-plated, 5-jeweled, Swiss Ronda 7 series movement, High-grade brushed stainless steel case, Screw-down back, for 50M water resistance.
All NUB watches are made and carefully assembled in Switzerland. The term 'Swiss-made' doesn't just refer to a watch's place of origin, but a mark of quality and craftsmanship. That's why we're proud that NUB watches are truly Swiss-made.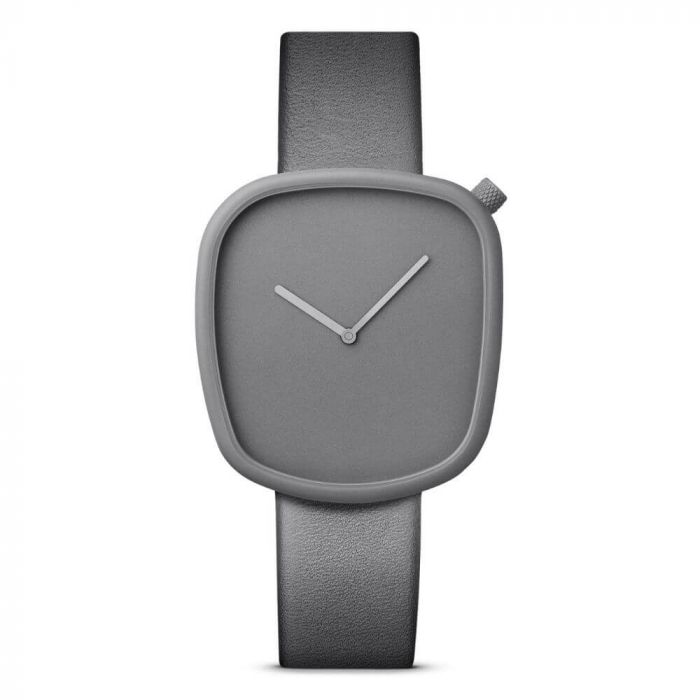 The Bulbul Pebble 04 watch is one of the 10 Danish designed models of Bulbul's Pebble range. This minimalistic Scandinavian watch is the first model brought to you from Bulbul watches. They have used only the most robust and expensive materials to construct this work of art.Infused with modern design and material endurance, the Bulbul Pebble 04 holds a Swiss-made, 14K gold-plated movement, providing ten years of battery life. Designed by Danish, creative supergroup, KiBiSi, the Pebble has a unique case shape distinguishing it from all other minimalistic watches available.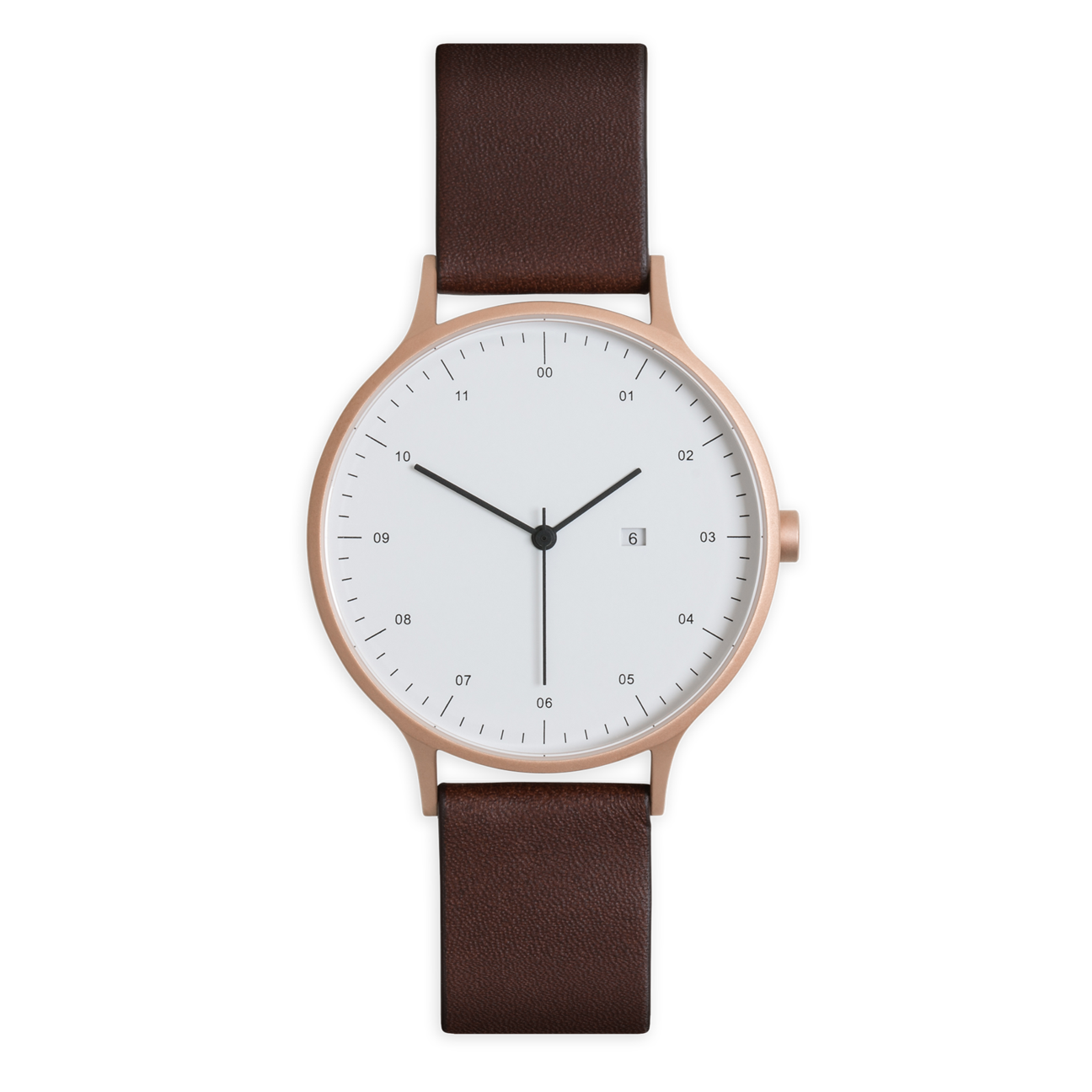 Instrmnt 01-B features a sandblasted rose gold casing and high quality brown leather strap manufactured in Germany.
Each of our watches are designed with care in our Glasgow studio. They take inspiration from the industrial design of the mid 20th century and our own personal desire for a watch that paired high quality Swiss components with simple, utilitarian design.
Uniform wares C41 Men's chronograph watch in PVD gold with black nitrile rubber strap
A Swiss made, chronograph watch in our classic C-Line case silhouette at 41mm diameter. Paired with an Italian nitrile rubber strap.